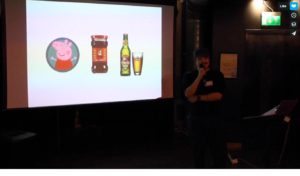 Brands need to dive into youth subcultures in stead of focusing on platforms, says branding expert Arnold Ma at a meeting in London. You have to focus on people, rather than technology, and he explains how three rebellious Chinese youth subcultures relate to different brands.
Arnold Ma is a speaker at the China Speakers Bureau. Do you need him at your meeting or conference? Do get in touch or fill in our speakers' request form.
Are you looking for more branding experts at the China Speakers Bureau? Do check out this list.
Arnold Ma on Chinese Youth Subcultures + Tech at the BETA British Educational Travel Association from Qumin on Vimeo.
Please follow and like us: